Skip Hire from Enviroventure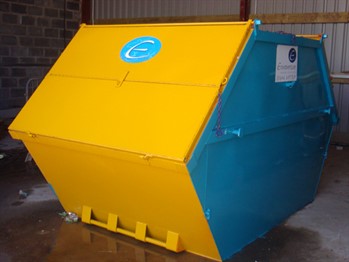 Enviroventure is Pembrokeshire's leading waste management company. One of Enviroventure's key core competencies is the provision of skip hire. We can provide all types and sizes of skips, from 8 to 40 yard open or covered for a variety of uses for commercial, domestic or industrial skips anywhere in Pembrokeshire.
We have been and are involved successfully with large projects. These have included schools, housing developments, solar farms, oil refineries, natural gas terminals (to name but a few).

Our skips come in a wide variety of sizes. It is extremely important to ensure you have the correct size skip for your requirements. If you are unsure which size skip you need, please feel free to call us for some friendly help and advice.

For the best skip hire service in Pembrokeshire, please do not hesitate to contact our friendly and helpful team.
Here are our address and contact details or simply click on the link below with your enquiry:
Enviroventure Waste Solutions,
9 Waterston Industrial Estate,
Milford Haven,
Pembrokeshire
SA73 1DP
Tel: 07974 818891
Upload our App: https://enviroventurewaste1.appsme.com/app/enviroventure-waste/skipsscraprecyclingcesspits